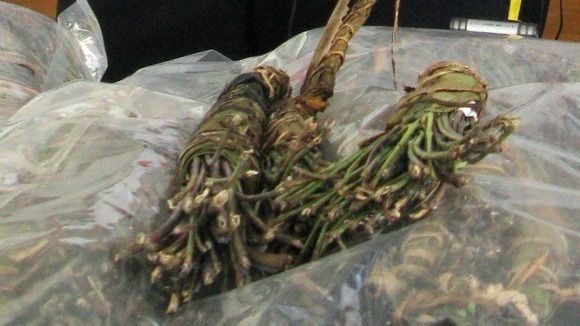 A plant that is used by Somali communities as a stimulant is to be banned by the Government despite advice by official drug experts against such a move.
Khat, which makes its users feel more alert, happy and talkative when chewed, is to be criminalised as a Class-C drug amid concerns that the Government risks underestimating its health and social harms, Home Secretary Theresa May said.
There are approximately 10,000 Somalis living in Cardiff, Newport and Swansea making them the largest ethnic minority community in Wales. The community is divided in it's views of khat and many called for the ban.
The move comes after the Government's official adviser, the Advisory Council on the Misuse of Drugs (ACMD), concluded khat should not be banned.
Around 2,560 tonnes of khat, which is also favoured by Yemeni and Ethiopian communities, worth #13.8 million was imported to the UK in 2011/12, bringing in #2.8 million of tax revenues.
You can watch Monday's Wales This Week: Chewing the Khat here