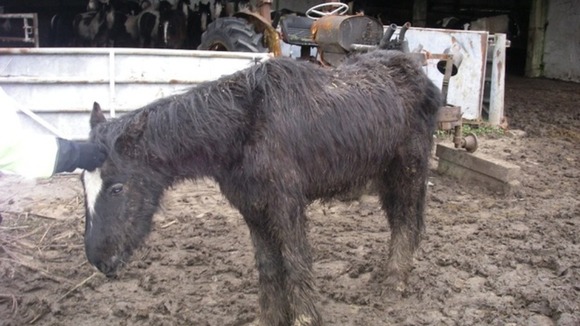 A 49-year-old man has been jailed for 26 weeks by Cardiff Magistrates for charges of cruelty to animals.
Thomas Tony Price was found guilty of causing unnecessary suffering and failing to meet the welfare needs of 27 horses earlier this year.
Today he was given a prison sentence and banned from owning, transporting and dealing horses for five years.
He was also ordered to pay the RSPCA £43,484 in costs.
The horses were removed from five different locations across the Vale of Glamorgan and Bridgend between February and March last year.
Twelve of the horses were found locked in a barn with no space or access to food or water. They were underweight and suffering from various untreated conditions.
The Price family are thought to own around 2,500 horses throughout Wales and England.