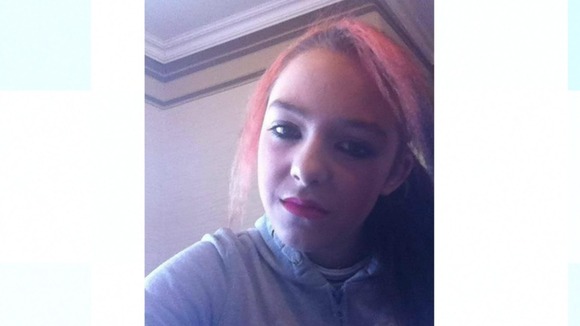 A teenage girl who disappeared from Barry Island yesterday afternoon has been named by police as Hollie McClymont from Glasgow.
The 14-year-old, who was in Barry visiting family, was last seen by friends experiencing difficulty in the sea at 2.45pm.
A joint search operation between South Wales Police and H.M. Coastguard is continuing today. Hollie is described as white, 5ft 7ins tall, of average build, with long black hair dyed red. She was last seen wearing a multicoloured floral dress, described as short at the front and longer at the back.
Assistant Superintendent Marc Lamerton, based at Barry Police Station, said: "HM Coastguard is conducting a land and sea search of the area and officers from our specialist search team are also at sea assisting with the search.
"This is obviously a very worrying time for Hollie's family and we are keeping them updated.
"Our last sighting of Hollie is at around 2.45pm in the sea, in the part of the bay nearest the Island Leisure Amusement arcade, Western Shelter, Barry Island.
"While the focus of the search is at sea we are keen to hear from anyone who may have seen Hollie yesterday.
"Barry Island was extremely busy and we would appeal for anyone with information to contact South Wales Police on 101."