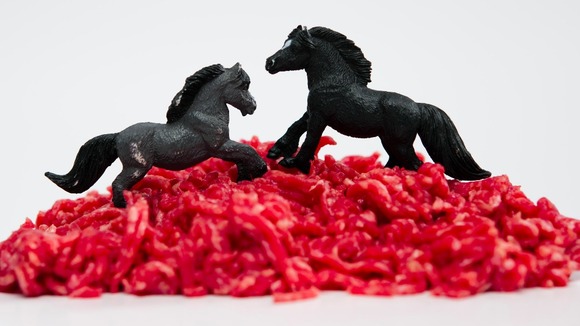 Six months after the horsemeat crisis erupted, a debate at the Royal Welsh Show will discuss the lessons learnt and the opportunities for the Welsh farming and food industry. There are concerns that consumer confidence in the UK food industry has been seriously dented by the horse meat scandal.
NFU Cymru's campaign message at the Royal Welsh Show is that while Welsh farms produce quality products questions about food authenticity and security of the food supply do need to be addressed.
"The horsemeat scandal demonstrated that equally stringent standards were not necessarily upheld further up the supply chain. The key lesson for consumers is the shorter the supply-chain the lower the chance of something going wrong, the less chance of contamination," says Ed Bailey President.
A debate will take place this afternoon at the show ground which will include Wales' agriculture minister Alun Davies, Professor Nigel Scollan, Waitrose Chair of Food and Farming and Gwyn Howells, Chief Executive of Meat Promotion Wales.