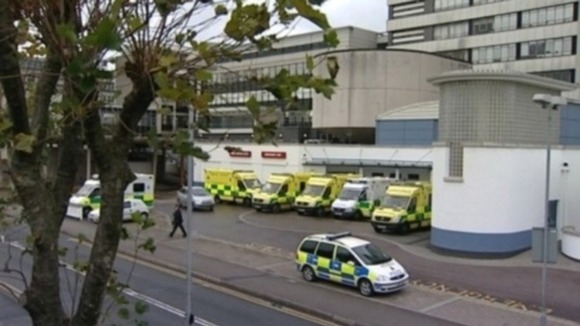 Wales' biggest hospital has been described as "dangerous", in a highly critical report from the Royal College of Surgeons.
It found that "patients are regularly dying on the waiting list from their cardiac pathology" and there was "universal consensus" among clinicians at the University Hospital of Wales in Cardiff that services there were "dangerous."
It warns "the current situation represents a severe risk to patients and urgent action is required."
"A wide range of concerns were raised" by clinical leads at the hospital during a routine visit by the RCS in April - the most prevalent was "the inability to admit patients for elective surgery." There were more than 2,000 operations either cancelled or not scheduled between January and March 2013.
"The main reason for this is the apparent unconstrained admission of emergency patients and the inability to effectively discharge patients", the report said.