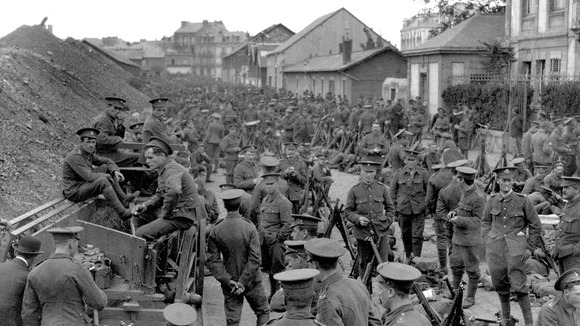 Three villages in Wales are among 51 hamlets in the UK taking part in a charity event to recognise the contribution made by returning First World War soldiers.
The 'Thankful Villages Run' is a nine-day charity ride, which started in Llanfihangel y Creuddyn - near Aberystwyth - this morning and will run for eight days.
The journey will stop off at 51 communities and present them with a slate plaque to commemorate those who were fortunate enough to return home at the end of WWI in 1918.
Llanfihangel y Creuddyn in Ceredigion, Herbrandston in Pembrokeshire and Colwinston in Glamorgan will all get plaques.
The ride will raise funds for The British Legion.