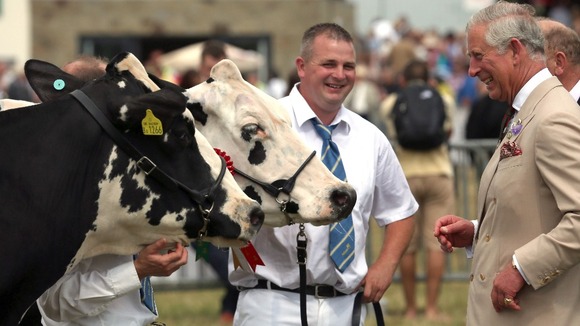 More than 960 visitors from 40 countries signed in at the International Pavilion at the Royal Welsh Show this week.
The largest number of visitors from a single country - 157 - came from Holland, where there is strong interest in the Welsh Mountain Pony and Cob breeds.
This was followed by Ireland with 139 visitors and Germany with 103.
Seventy-six people came from New Zealand and 75 from Australia, along with a delegation from China which was there to learn more about agricultural research and development.
But as not every visitor signed in at the International Pavillion, organisers say the true figure could be even higher.