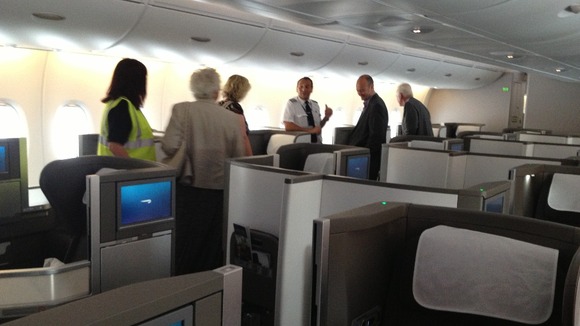 The world's largest commercial airliner, the A380, landed at Cardiff Airport to test how it could cope with a plane of this size in the event of a diversion.
This morning's flight also helped build up the pilots' training hours, and allows British Airways staff in Cardiff to see the plane, as it prepares for long-haul operations.
There are no plans for the double-decker to operate commercial flights from Cardiff.
British Airways employs more than 800 people at its base at Cardiff airport, who carry out maintenance on the airline's fleet of Boeing 777 and 747 aircraft.