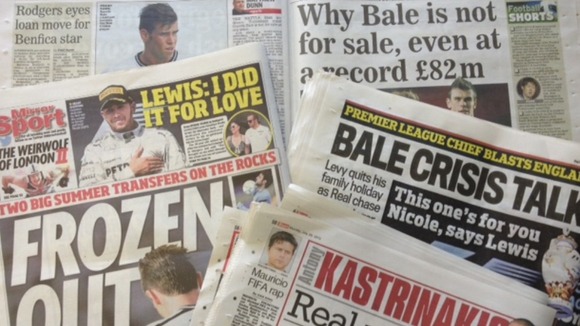 News of Wales star Gareth Bale's proposed transfer from Spurs to Real Madrid is once again all over the newspapers' sports pages.
The Sun claims the Spanish club are preparing to offer £51m plus two first team players, in a deal which they think will finally secure Bale's services.
The Daily Mail says Spurs chairman Daniel Levy has flown home for crunch talks over Bale's future.
But the Daily Mirror reports Levy is giving Bale the silent treatment, and refusing to countenance Madrid's approach at all.