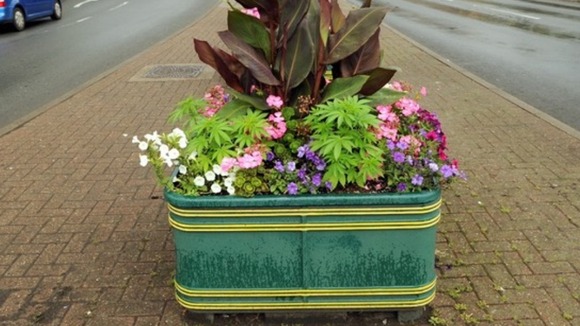 A crop of cannabis plants have been found in plant pots decorating the streets in Newport city centre.
More than twenty plants were discovered among begonias and petunias in flower displays planted by the council.
By the time police were informed about the existence of the plants, the crop had been harvested.
"I had never seen cannabis growing in the wild before so it was crazy to see it" said businessman Dean Beddis, 29.
"It's actually rather a beautiful plant and stood out wonderfully."