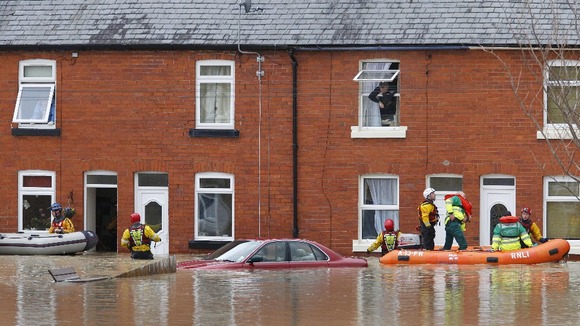 Work is underway to reduce the risk of further flooding in the Denbighshire city of St Asaph.
The eight-month-long programme will see trees and bushes cleared from a four-mile-long section of the river Elwy to help water flow away quicker when floods threaten.
St Asaph was devastated by floods in November last year, with hundreds of homes and businesses affected.
Tim Jones from Natural Resources Wales said: "While we can't prevent all flooding, there is a lot we can do to reduce the risk.
"The people of St Asaph know all too well the devastating impact that flooding can have and the start of this work marks another step in the journey to reduce flood risk for low-lying parts."