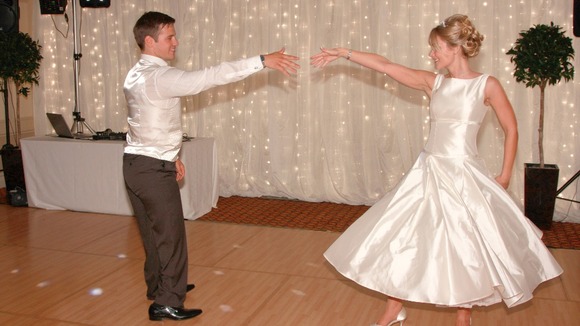 Paralympic athlete Nathan Stephens stunned guests at his wedding reception by dancing for the first time in his life.
The 25-year-old from Bridgend, who lost both his legs under a train when he was nine, uses a wheelchair and has never danced.
But he and his bride Charlene, 26, who were determined to take to the floor as traditional newlyweds, practised in secret for eight months.
During their reception Nathan left the room to put on a pair of prosthetic legs, which had been hidden from guests.
He then pushed through the pain barrier to dance to their favourite song - 'I Won't Give Up' by Jason Mraz - in front of 130 emotional friends and family members.