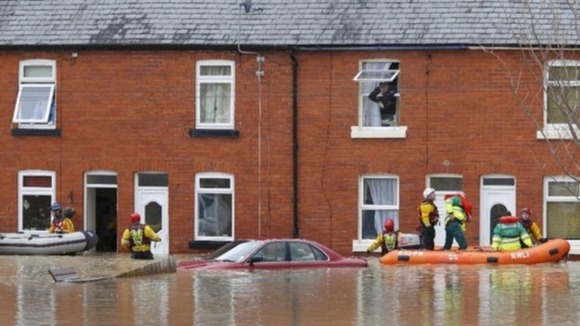 The cost of improving flood defences for a North Wales community where more than 100 homes were inundated will run to around a quarter of a million pounds says a report.A total of 121 homes were flooded on the Glasdir Estate Ruthin in November last year.
Following the flooding, an independent report was commissioned to try and establish why the floods happened and how defences could be improved, but the investigation didn't aim to allocate blame or fault.
The report said that culverts near the estate play a vital role in reducing flood risk.But on the day culvert screens were blocked by between 65 and 95 percent, mostly by vegetation.It was believed the flood defences were of a high standard so the estate was not on a list of high risk areas.
Recommendations include heightening existing flood defences, introducing an inspection and maintenance regime and the creation of a network of flood wardens.The council say the measures proposed will give people living on the estate confidence that the flood defences will protect their homes.
The report will go before Denbighshire Council later this month.