An independent report into last year's devastating floods on the newly built Glasdir estate on the outskirts of Ruthin will be published today. On the 27th November last year, after days of heavy rainfall, residents woke to floodwater pouring into their houses. More than 100 homes were affected.
An initial report produced by Environment Agency Wales last year concluded the flooding was caused by a combination of factors, one of which was that debris blocked culverts which prevented water from draining away from the houses.
But Denbighshire Council commissioned an independent report, saying that there were still a number of unanswered questions.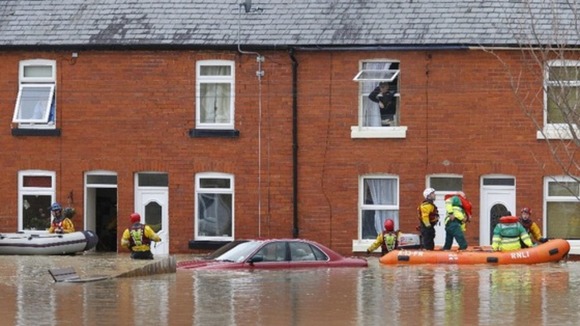 Many residents spent months out of their homes as a massive clean-up got underway.