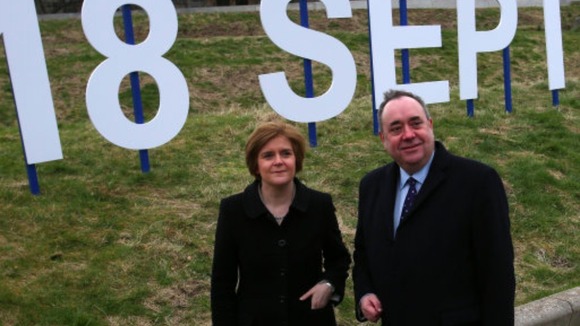 There is exactly a year to go until Scottish voters decide whether or not the country should leave the United Kingdom.
Most polls show that they're likely to vote 'No' in the independence referendum, but a large number of voters are undecided.
Here there is great concern about how the result will affect Wales. The First Minister has called for an end to 'constitutional tinkering' and said there should be a written constitution for the UK, with the principle that all matters affecting Wales should be decided by the National Assembly.
The referendum in a year's time will be a crucial vote which could lead to the break-up of the United Kingdom. Whatever the result, it'll change the nature of the relationship between Wales, England, Scotland and Northern Ireland.
To mark the fact that there is a year to go, I've been in Glasgow talking to campaigners on both sides of the argument and to some of those who will be most affected by whatever decision is taken.