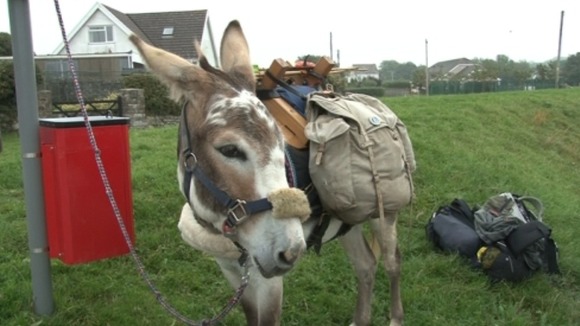 Hannah Engelkamp, from Aberystwyth, wanted to walk right around Wales, but didn't want to do it alone - so she bought a donkey to help her meet the challenge.
"The Wales Coastal Path opened last year - last May - so that felt like a bit of a gauntlet" says Hannah.
"About a month later it occurred to me that if I took an animal with me, that would be a way of meeting people, someone to carry my bags and a companion for me, so that's how the story began to grow for me."