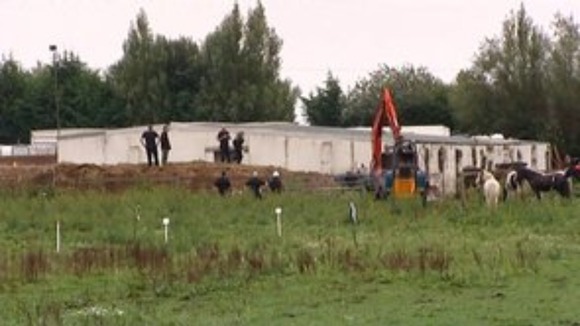 Police say they will continue to search for a body at a farm near Newport throughout the weekend, as part of their investigation into slavery offences.
Three men who have been charged in relation to slavery offences will appear before Newport Crown Court next week.
Gwent Police are still appealing for anyone with information relating to the inquiry to contact them.