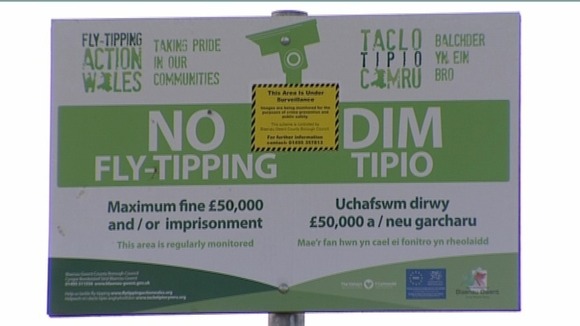 Householders in Wales could be at risk of prosecution by not ensuring that their waste is being disposed of correctly, Wales This Week can reveal.
According to Gary Evans, from Fly Tipping Action Wales, it is the householders responsibility to ensure that tradesmen who are performing work on their behalf, have purchased the necessary licences to legally dispose of their waste.
Waste which is disposed of illegally, can be traced back through various means to the householder, and it is this householder who would be held responsible for the crime.
There have been several prosecutions of householders in Blaenau Gwent as a result of them not checking if they had used a licensed waste carrier.
Tonight, Wales This Week speaks to the enforcement officers who are closing in on fly tippers, using the latest technology and sharing intelligence to catch them in the act.
Wales This Week, Grot on the Landscape is on tonight at 8 on ITV Cymru Wales
According to Fly Tipping Action Wales, householders must be aware of where their waste is being carried and how it is being disposed of - It's up to householders to ensure that traders who take their waste away are licensed.
"Ask them where they're taking your waste and if the answers you get aren't adequate that should raise your suspicions. As in everything in life if the prices they give you seem too good to be true, it probably is"Gary Evans, Fly Tipping Action Wales