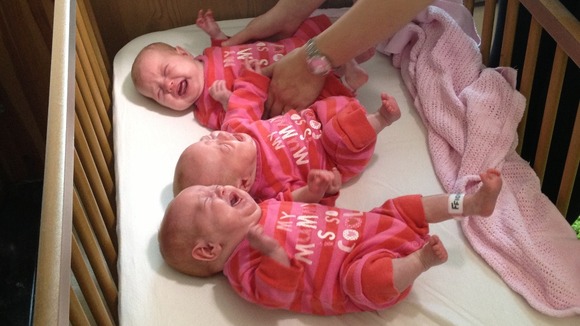 Parents from Pontypool have beaten odds of 160,000 to 1 to have identical triplets.
Ffion, Maddison and Paige Gilbert were born on 2 August.
When parents Karen and Ian went to the doctors early in the pregnancy, they were fearful of a miscarriage, but shocked to learn they were due to have three babies.