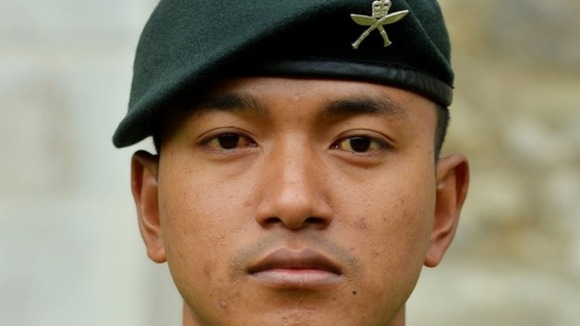 A Gurkha based in Brecon has received the Military Cross for his bravery, after a firefight at his base in Afghanistan.
Rifleman Tuljung Gurung, from the Royal Gurkha Rifles, was shot in the head by an Afghan insurgent, avoided being blown up by a grenade, then took the insurgent on in hand-to-hand combat.
He was among more than 100 members of the armed forces recognised in the latest round of military honours, at a ceremony in London on Thursday.
Read More: Military heroes honoured for bravery in Afghanistan