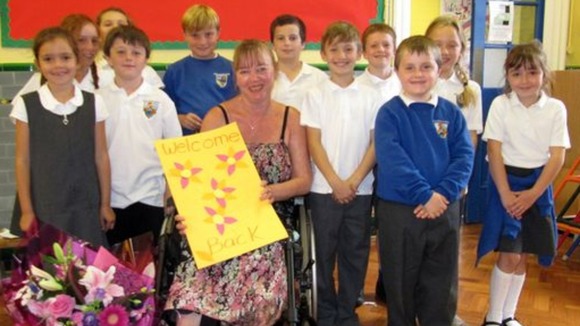 A lollipop lady who risked her own life to save children when a car overturned outside their primary school in the Vale of Glamorgan will receive a Daily Mirror Pride of Britain Award tonight.
Karin Williams, 50, was seriously injured after stepping into the path of the car outside Rhoose Primary School in June, pushing pupils to safety.
She endured eight hours of surgery after being left with two broken kneecaps, a broken elbow, a broken shoulder and a badly swollen face.
She will be honoured for her bravery.
The awards recognise Britain's unsung heroes, and are being presented tonight at a ceremony in London.
The Pride of Britain Awards will be screened on ITV at 8pm on Tuesday