Wales' education watchdog has highlighted that pupils here are achieving lower grades than the rest of the UK in GCSE maths.
A report published today by Estyn shows the proportion of pupils in Wales getting grades higher than C, particularly grades A and B, is "markedly lower" than the proportion of pupils who achieve these grades in England and Northern Ireland.
Wales has also been behind Scotland, according to recent reports.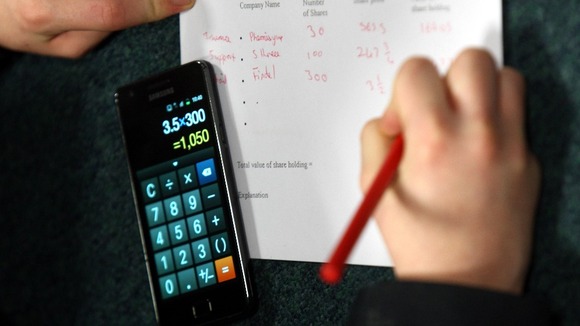 Last year there was an 11 percentage point gap between England and Wales in terms of GCSE grades C and above.
In Wales, maths is behind the other core subjects - English, Welsh and science - at GCSE level, and progress to A Level standard is also weaker.
Estyn says too many pupils are being entered early for GCSE maths exams, stopping some achieving the grade they are capable of.
Its report makes a number of recommendations - for schools, local authorities and the Welsh Government.