Craig Bellamy says it is "disrespectful" for him to be touted as a replacement for Chris Coleman as Wales manager - but hasn't ruled out taking the job in the future.
"I feel it is very unfair, coming into my last two games, to be put in that position and it is not fair on the manager we have now", Bellamy said. "It's very disrespectful to him."
"Who knows what can happen in the future? I could easily say yes or no. You never know what is round the corner."
Read More: Coleman casts doubts over his future as Wales manager
"If the manager stays on he is working with great players and, for whoever comes in if he doesn't, this is a great opportunity."
Bellamy has already completed his UEFA 'A' coaching licence.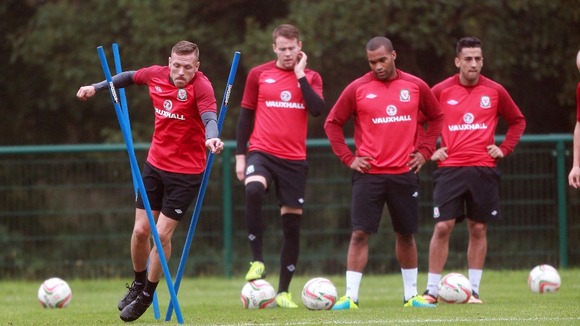 The 34-year-old is Wales' third most capped player of all time - and is due to retire from international duty after games against Macedonia and Belgium this month.
Read More: Craig Bellamy's career in brief
The Cardiff City forward called for the end of Wales' hard-luck stories when it comes to qualifying for a major tournament.
"We haven't qualified for major tournaments because the teams have not been good enough, it's a simple fact," he said.
"We have to get out of that routine of being poor old Wales. Even today people are saying we are unlucky. I am fed up with it."