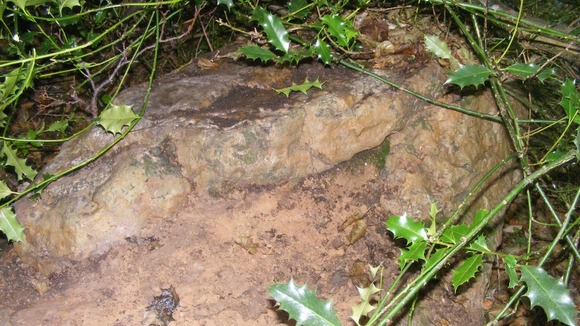 An ancient stone known as 'Garreg Ateb', is to be put back in its original position after being pushed into a ravine 55 years ago.
The Bagillt Heritage Society have called upon the army to help move the two tonne stone back to where it once stood on a hill top in Bagillt.
The mysterious rock is believed to have been rolled over the edge of a hill by a local farmer in the 1960s.
It has remained there until recently being found by members of the Bagillt Heritage Society.
Also known as the 'answering stone', it is thought to have returned distressing echoing sounds to the farmer's bulls in the mating season.
The stone is made of quartz and could be linked to an ancient battlefield although it's origin is unknown.
Soldiers are using 27 tonne crane to move the 'Garreg Ateb' back to the top of the hill which hopes to become a new attraction along a foot trail.