Wales manager Chris Coleman says victory over Macedonia was his most enjoyable - but has changed nothing regarding his future in the job.
Wales were missing 11 players from Coleman's initial squad selection - but managed to secure a first win in five games, thanks to Simon Church's goal.
Captain Aaron Ramsey missed a late penalty at the Cardiff City Stadium.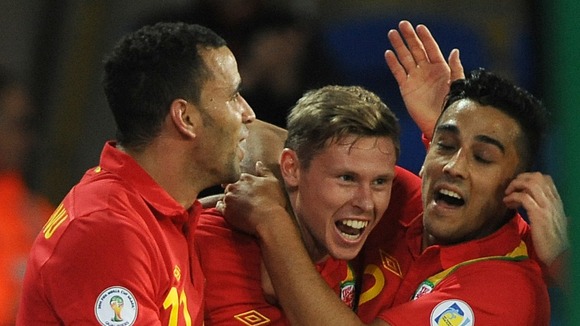 "I enjoyed the win tonight more than any other because there has been a lot said and we were up against it", Coleman said.
"Had we lost this game, I would have been out the door, no doubt."
"The contract will be talked about but nothing has changed. I am not sure what anyone can do if we haven't got our best players all the time. It would make no difference what manager is sitting here in front of you."
"We now face a huge test on Tuesday against one of the best teams on the planet in Belgium and I am not looking beyond that."