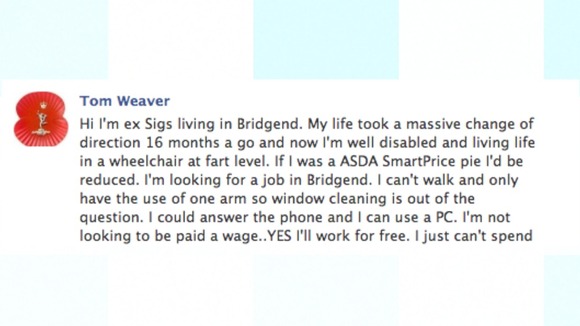 An ex-soldier has had a number of job offers after he took to Facebook in his hunt for employment.
Tom Weaver, who was paralysed by a stroke, was struggling to find work, and posted on his old army regiment page to get help.
He wrote: "I can't walk, and only have the use of one arm so window cleaning is out of the question."
"I'm not looking to be paid a wage... Yes, I'll work for free."