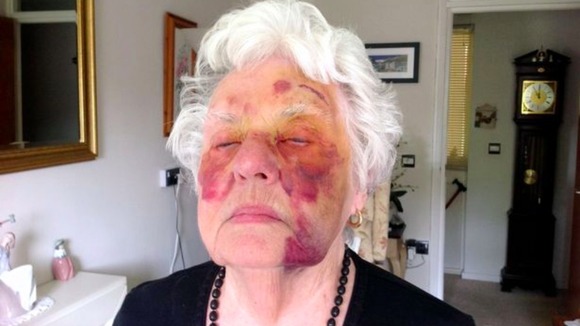 Morfydd Jenkins says she was left with severe bruising and cuts after falling over a kerb which is apparently disguised by crazy paving in Pontypridd town centre.
The paving is part of a £10.5m revamp in the town. The Council says it's concerned and will be looking into the matter.
In a statement the Council said: "Safety has been a matter of paramount importance throughout the Pontypridd Regeneration scheme, creating a safer and more attractive environment for all town centre users."