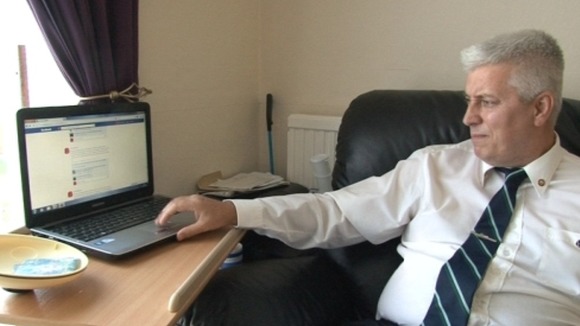 A former soldier, who took to Facebook in a desperate attempt to find a job, says he's had an offer of work.
Tom Weaver, who lives in Bridgend, struggled to find work after leaving the army and since he became semi-paralysed by a stroke.
He took to Facebook to appeal for help. He posted a message on the Facebook page of his former regiment: "I'm not looking to be paid a wage. Yes, I'll work for free!"
Since then he says support has "snowballed". "It's gone around the world, and all of a sudden by Facebook went into meltdown. I had thousands of messages..."
As well as messages of support, Tom soon started getting suggestions for work. He said he was recently offered a job as a DJ, but had to turn it down because it was in Doncaster.
He told ITV News he's now had a job offer from a company who log breakdown calls, which will allow him to work from home.