Craig Bellamy has spoken about the emotion of hearing the Welsh national anthem before playing for his country for the last time, against Belgium on Tuesday night.
The 34-year-old said: "I hadn't thought too much about it being my last game, but then it probably sunk in during the national anthem because I knew it would be the last time I would ever be in that position as a player."
"The anthem is something that leaves me speechless to say what it means. It's important to me, something I cherish. So it did hit home a little bit then that I'm never going to be this side of things ever again, but I've enjoyed every second of it."
"To reach 78 caps, with the injuries I've had over the years, is special to me."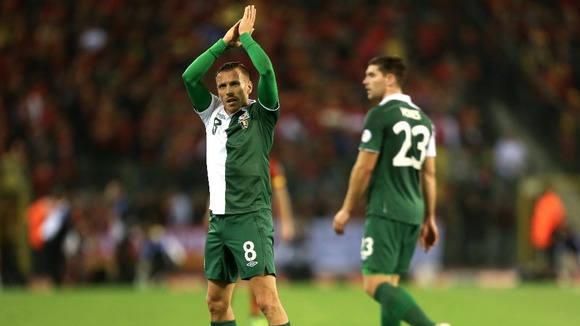 Bellamy made his international debut back in 1998, but has not ever qualified for a major finals with Wales.
He has been linked with becoming manager of his country one day.
As the Cardiff City forward ended his international career, 16-year-old Liverpool winger Harry Wilson began his, setting a new record as Wales' youngest ever player.
Bellamy said: "I think he's a talent, I think he's going to do well in the years to come."
"I take an interest because he's my boy's age, it's one of those. It probably brought home a little bit how old I really am!"
Read More: Harry Wilson's granddad wins £125k bet on him to play for Wales