Wales have risen eight places in the latest FIFA world rankings, after a strong finish to their World Cup qualifying campaign.
Chris Coleman's side beat Macedonia 1-0 at home on Friday, and drew 1-1 away at Belgium on Tuesday.
Wales are now joint 44th, with Japan - having moved ahead of the likes of Norway and Tunisia, but behind Mali, the Cape Verde Islands and Hungary.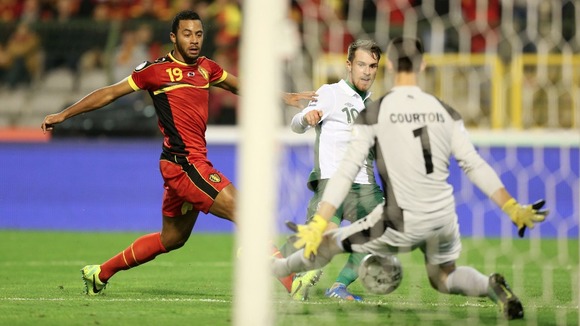 They have though been leapfrogged by Scotland, who moved up to 35th after beating Croatia.
That meant Scotland finished fourth in their qualifying group, ahead of Wales in fifth, and Macedonia in sixth.
England are tenth in the rankings, the Republic of Ireland 60th, and Northern Ireland 90th.