Cardiff City manager Malky Mackay has insisted that he has not been asked to resign, or himself considered resigning, during recent uncertainty at the club.
He also said the controversial departure of his head of recruitment was not down to a transfer budget overspend.
Mackay's press conference this morning ahead of tomorrow's game against Chelsea was the first time he has spoken about the issue, after trusted lieutenant Iain Moody was replaced with 23-year-old Kazakhstani Alisher Apsalyamov, thought to be a friend of Cardiff owner Vincent Tan's son.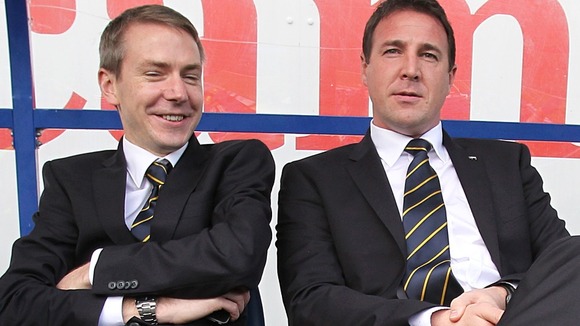 Mackay said: "Iain is an absolute class act as far as I am concerned. He has done a very impressive job for the football club. In one of the periods of success at the football club, he has had a huge part to play in the restructuring of my squad."
"He helped bring in more than 20-odd players and he is someone who had a huge part to play in the current success, who will be missed by everyone who works for out football club. He leaves with my utmost gratitude and respect. I would say our loss will be someone's huge gain."
"One thing I would clarify, as I have read a few things over the past couple of weeks, is that we were absolutely under budget this summer. I want to clarify that. That is what I have to say about Iain."
"As far as I am concerned, again for clarification, under no circumstances was I asked to resign and at no time have I thought of resigning from the football club."
He then refused to answer any other questions on the subject.