The Royal Mint in Llantrisant has produced a special set of coins to mark Prince George's christening.
This is the first time that new UK coins have been produced to mark the christening of a member of the royal family.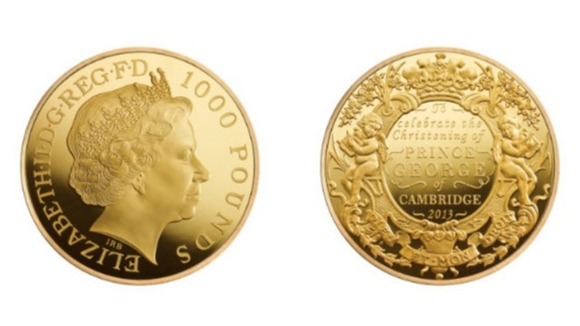 A limited edition gold kilo coin has gone on sale for £50,000 but there is a more affordable range of gold or silver coins for £13.
Read More: Royal Mint strikes coins for Prince George's christening