Swansea City chairman Huw Jenkins says he believes another win in the Europa League tonight will enhance the club's standing in the football world.
Swansea have already grabbed a lot of people's attention with a 3-0 victory over Spanish giants Valencia in their first game, and followed it up with a narrow win over Swiss side St Gallen.
Read More: Swansea beat St Gallen to make it two out of two in Europe
"I think the biggest thing when you look back is to gain respect in the football world," Jenkins said.
"Then you build up recognition that we're not just participating but that we can compete at this stage and build our own brand as a football club. That's what we want - not only in our own country."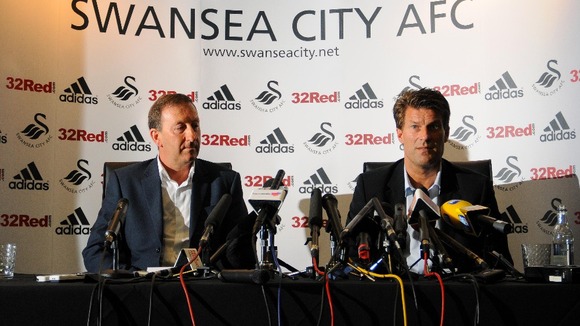 Swansea are in European competition for the first time in more than 20 years, after winning the Capital One Cup in February.
Tonight's game with be live on ITV4 and on the ITV Sport website