A film about the life of Port Talbot opera singer Paul Potts will be shown in cinemas from today.
One Chance is described as a 'rags-to-riches tale' of a mobile phone salesman who won the ITV show Britain's Got Talent.
James Corden plays Potts, with Julie Walters as his mother.
Watch the trailer for Paul Potts film One Chance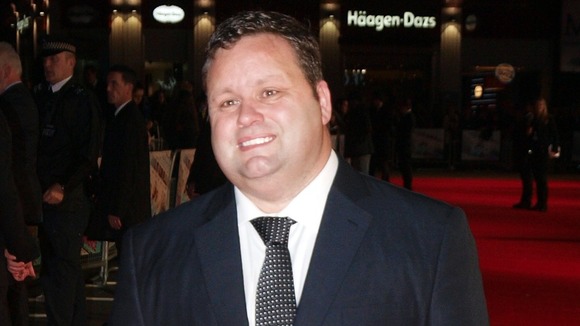 Read More: UK premiere for film about Port Talbot's Paul Potts
Many scenes were filmed in Port Talbot, where Potts grew up and still lives.
He was working in a mobile phone shop in Bridgend, when he auditioned for Britain's Got Talent in 2007.
He stunned the judges with a performance of Nessun Dorma, and went on to win the first series of the ITV talent show.
He has since had been sang all over the world, and released several albums.
Watch ITV Cymru Wales' programme on Paul Potts - Time of Your Life