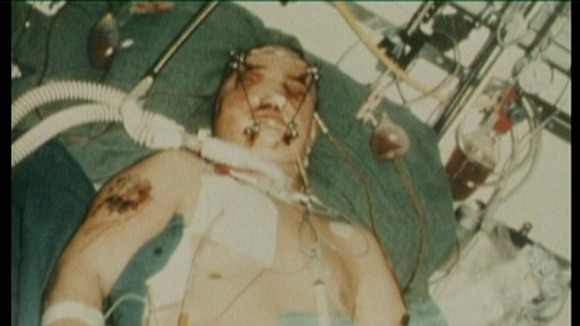 On the 23rd November 1983, a team from Wales This Week were completing their final day of filming with the soldiers of the Royal Regiment of Wales in Belfast.
As the day drew to a close, an explosion was heard which echoed through the city.
Private Andrew Bull from Nant y Glo in Gwent had been caught in a bomb blast, while on a routine patrol along the Falls Road, in the West of the city.
The explosion left him severely injured and in a critical condition.
Some months later, though blind and severely scarred, Andrew had pulled through the worst of his injuries and Wales This Week caught up with him to hear his account of what had happened that night.
Now, thirty years on, Andrew Bull returns to the Falls Road in Belfast for the first time, this time re living those near fatal moments through the eyes of his wife Nicola.
Wales This Week, After the Fall is on tonight at 8 on ITV Cymru Wales