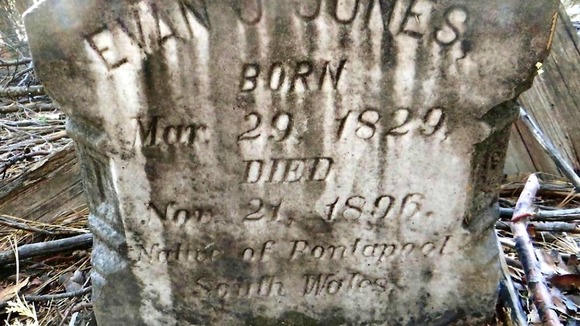 An American walker has uncovered a welsh man's tombstone, that's more than a century old, in an abandoned graveyard. James Sibbring made the discovery whilst hiking in the Sierra Nevada mountains near La Porte in California.
Mr Sibbring was surprised to read that the man, Evan J Jones, was born in Pontypool - more than 5,000 miles away. He was keen to try and track down Mr Jones' relatives, so he contacted the team at Pontypool Museum.
They were delighted to receive his letter and are now trying to find out more about Mr Jones. During the 1800s thousands of people left Wales for America in search of work and more opportunities. Most ended up on the East side of the country, in places like Boston and New York.
Experts say that it was very unusual for Mr Jones to have ended up in the West. They think he travelled there in search of gold, and by the quality of his gravestone, he must have been quite successful.