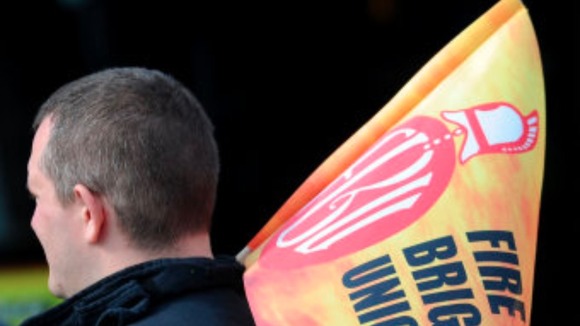 Firefighters across England and Wales have just begun a two hour walkout over proposed reforms to pay and pensions.
The strike will go on until 0800 GMT and specialised auxiliary fire fighters will be drafted in to cover the protesters duties.
Members of the Fire Brigades Union staged a four and a half hour walkout on Friday.
Fire services said they coped well during the strike action.
The dispute, between the Fire Brigades Union and the UK Government, is about changes to pension ages.