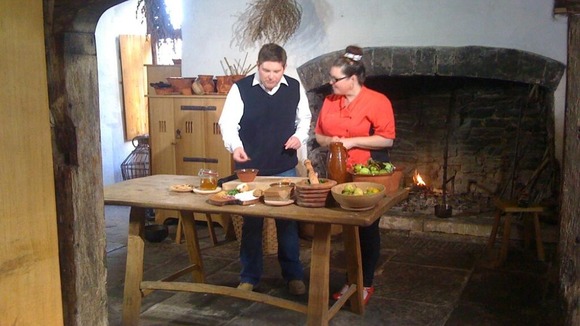 In tonight's episode:
Carl joins History Chef Ceri Lane at Tretower Court and Castle near Crickhowell.
They'll be making 'hardtack' biscuits, a snack historically eaten by sailors, when they were at sea for months on end.
Carl will also be finding out about the site's rich history, from its time as a grand country house, through to its use as a farm, and eventually its restoration.
Also in tonight's episode:
Andrew Price will be at mountain biking centre Bike Park Wales in Merthyr Tydfil.
Ruth will be exploring the Pembrokeshire Coast, and Hannah is on Saint Catherine's Island in Tenby.