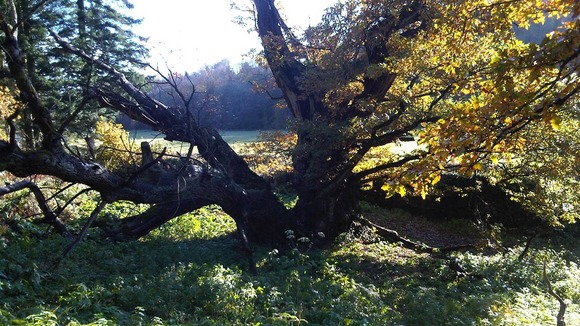 An oak tree that witnessed a legendary battle in 1165 has been entered into the European Tree of the Year Award.
The Oak at the Gate of the Dead lives in the Ceiriog Valley.
It's believed to have existed during the time of the battle of Crogen, where an invading English Army was ambushed by Welsh forces in the area.
People will be able to vote for the tree, or any others, from February next year on the websiteL www.treeoftheyear.org