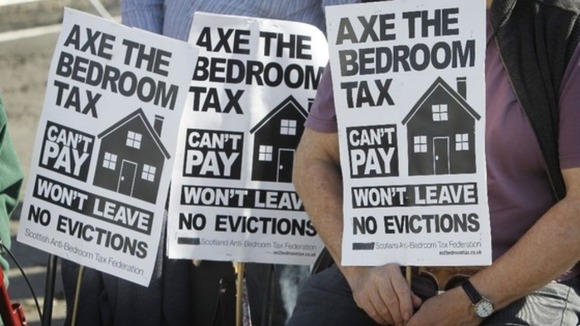 Nearly 80 per cent of people receiving housing benefit are falling behind their rent payments and 800 homes are sitting empty because of the controversial under occupancy rate.
The figures released by Community Housing Cymru show only 3% of people affected by the tax have been able to downsize.
The housing group are blaming the figures on a lack of one and two bedroom affordable housing in Wales.
The UK Government has previously said the removal of the spare room subsidy is needed to return fairness to housing benefit.