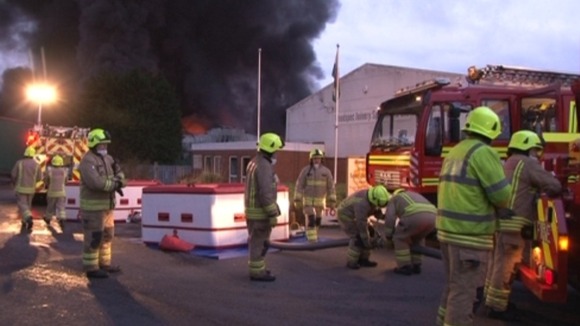 Fire crews are continuing to tackle the remains of a fire at the Vale Business Park in Llandow, near Cardiff, almost a week since it first started.
Firefighters were called to the Siteserv recycling centre last Tuesday.
It's still not clear what caused the blaze but it could be at least another week before it's put out.