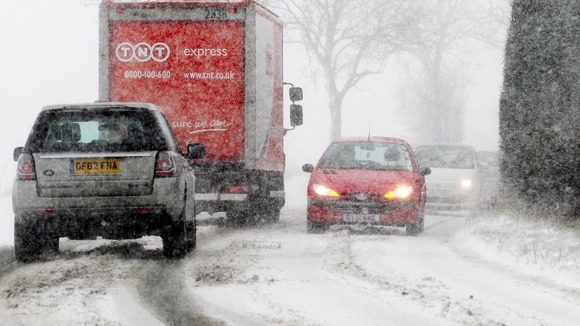 A record number of workers in Wales rely on a car or van to get them to work - more than any other area of Britain.
And it's Blaenau Gwent - one of the poorest areas of the country - where there are the fewest bus or train alternatives for getting to work.
The RAC, which published today's figures, says some people are even put off from taking up a job because they just can't afford the commute.
It also says the poorest car-owning households are spending more than a quarter of their disposable income on buying and running a vehicle.
"Transport poverty is a real threat to the economy. There would be uproar if domestic heating was taxed at 60% so why is it acceptable for road fuel to attract such high taxation?", says Professor Stephen Glaister, director of the RAC Foundation.
The RAC is calling on the government to act on what it calls 'transport poverty'.
"Westminster politicians must remember how the nation actually travels to work. People are still driving despite a decade in which the cost of running a car has outstripped wage inflation. The reason for this is that most people have no practical choice." says Prof Glaister.