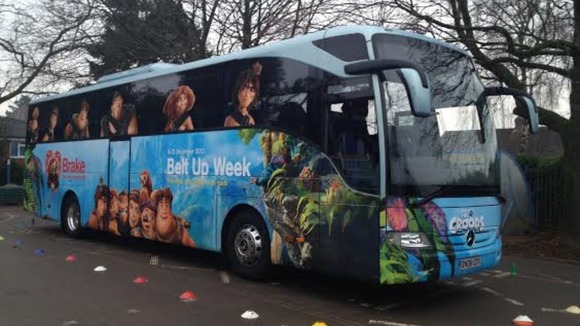 Pupils in Cardiff are being reminded how important it is to wear a seat belt with the help of some characters from the animation The Croods.
Figures released this week show that 10 per cent of parents fail to check if their children are wearing a seat belt and over a third of parents aren't aware of the dangers.
School children across the UK are learning the Croods Cross Code this week; a code which includes some important messages of road safety.
It's all part of Belt Up Week, a campaign led by safety charity Brake, which aims to educate children about the importance of road safety and always wearing a seatbelt.
Atomic Kitten star Natasha Hamilton is backing the campaign: ' "As a mother of three young children, I'm thrilled to be supporting Belt Up Week and helping kids learn about the importance of wearing seat belts and being careful on the roads on the way to and from school."