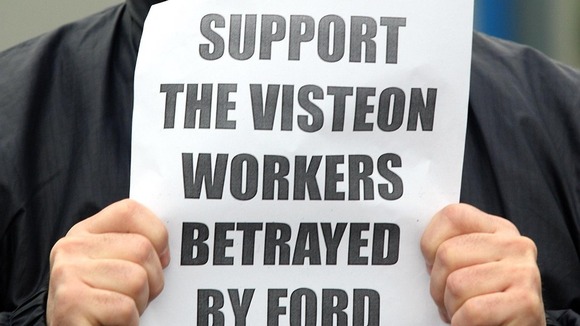 MPs will hold a debate later today over car manufacturer Ford's moral duty to former Visteon workers who lost their pensions when their employer went into administration.
Visteon UK went into administration in 2009 with 3,000 workers losing their jobs. The majority of workers transferred to Visteon from Ford and were promised their terms and conditions would be protected.
Following a long campaign and several sit-ins, a fair redundancy settlement was reached, but the workers lost 45% of their pension entitlement.
Large numbers of pensioners from the four ex Ford / Visteon sites in Swansea, Belfast, Basildon and Enfield will attend the debate.
Unite national officer Roger Maddison said:
'Ford has a legal and moral obligation to the thousands of ex-employees who paid into its pension scheme all their working lives. We believe the government should be putting pressure on Ford to pay up.'