The future of Cardiff City manager Malky Mackay has been cast into major doubt this evening after the club refused to deny reports that he has been told to resign or be sacked from his post by owner Vincent Tan.
A Cardiff City spokesperson said that the club would not be involved in any letters exchanged between the two individuals.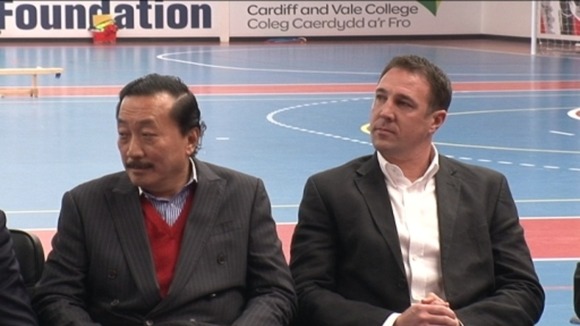 Mackay's post has been under threat for several weeks since his relationship with the Bluebirds billionaire backer seemingly deteriorated over the decision to dismiss Mackay's head of recruitment and friend, Iain Moody, a move Tan later revealed was due to a summer overspend of £15m.
Read More: Mackay's right-hand-man Moody forced out
Earlier this week Tan again piled pressure on Mackay's post by issuing a statement through club Chief Executive Simon Lim.
The statement read:
"Tan Sri Vincent Tan was extremely upset to read quotes from the manager concerning the possibility of new recruits, before he had been informed whether funds would be made available."
"He believes that doing so unfairly raises supporter expectations, placing unnecessary pressure on the club."
"His view is that due to the funds already committed, including the originally authorised summer transfer budget of £35m that rose to £50m in total, including add-ons, the manager has been fully supported."
"The overspending of £15m has upset Tan Sri greatly, resulting in the removal on Iain Moody as head of recruitment. As such, he has stated that not a single penny will be made available in January."
"Having been the highest-spending promoted club and the seventh-highest spender in the Premier League last summer, the owner believes that the manager has been given the best possible chance of retaining our Premier League status."
Read More: Transfer spat breaks out between Cardiff leadership
Liverpool Manager Brendan Rodgers, a former adversary of Mackay's during his time in charge of Swansea City, has jumped to the Scot's defence over the situation.
Read More: Rodgers claims Vincent Tan 'knows nothing about football'