Former Swansea City manager Brendan Rodgers has come to the defence of Cardiff counterpart Malky Mackay, and claimed the capital club's owner Vincent Tan "knows nothing about football."
Rodgers, now in charge of Liverpool, was responding to questions on the fall-out at Cardiff, after Malaysian owner Tan said he was "extremely upset" at comments Mackay made about transfer funds.
Read More: Mackay will get 'not a single penny in transfer funds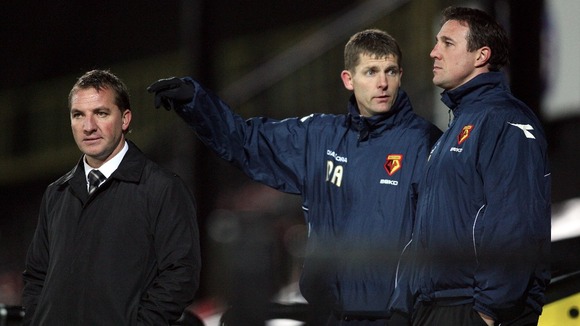 "I find it astonishing what he has had to go through", Rodgers said.
"He has had great results this season and is going to go on and be a great manager at a big club and I find it absolutely astonishing there is talk about him leaving there."
"My only conclusion is you have a business guy operating the club who knows absolutely nothing about football.
"He has obviously been a successful businessman - congratulations but football is like no other business."
"When I see what Malky has had to put up with, to see him being questioned I find it remarkable.
"Especially when supporters there look up to him and respect him for what he's done."