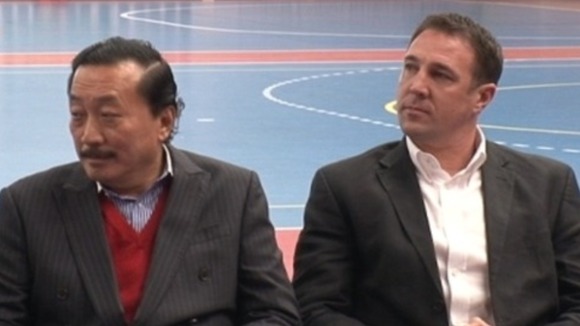 The future of Cardiff City manager Malky Mackay remains in doubt this morning, after the club's owner Vincent Tan sent Mackay a detailed letter by email on Monday, which concluded with the Malaysian ordering the Scot to quit the club or face being sacked.
Details of the email emerged on Thursday.
The former Watford boss has travelled to Liverpool with his squad for what could be his last game in charge.
Discussions between club directors took place throughout Friday, with Tan flying into the UK from Malaysia in the evening.
It's understood chairman Mehmet Dalman met with Tan in London on Friday night to discuss the situation.
Mackay regards Dalman as a close ally having helped him through the loss of Head of Recruitment Iain Moody in October.
But it is believed relations between Tan and Mackay have deteriorated to such an extent that there is little chance of the Bluebirds' boss escaping the axe, despite Dalman's attempt to intervene.
Earlier on Friday, Mackay had failed to attend a press conference to preview the Liverpool game, with his assistant David Kerslake being sent in his place and refusing to offer any information on his boss' predicament.
Tan's email to Mackay had outlined his grievances with the former Watford boss at great length.
Within it Tan was highly critical of Mackay's signings, style of play, results and record as a manager.
Mackay, who led Cardiff to the 2012 League Cup final before securing the Championship title last term, has previously stated he would not resign from his position, and it is believed it could cost Tan somewhere in the region of £3m to sack him with his contract running until 2016.