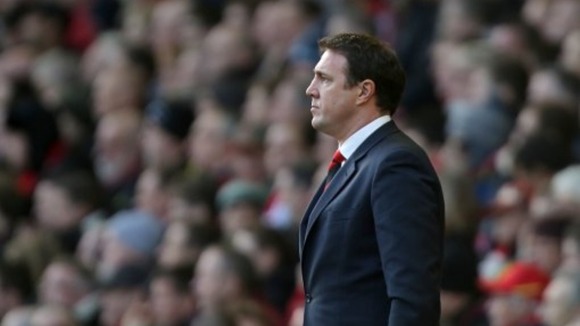 Cardiff manager Malky Mackay is focusing on "doing his job properly", despite facing the prospect of imminent dismissal.
Bluebirds owner Vincent Tan sent Mackay a detailed letter on Thursday which concluded with him ordering the Scot to resign or be sacked.
The manager arrived at Anfield on the team coach and insisted he was concentrating on the match.
Mackay gave a thumbs-up to the supporters waiting to greet him as he stepped off the coach before disappearing into the stadium.
"My duty is to my team, coming up against a team like Liverpool, the focus is on the job in hand," he told BT Sport prior to kick-off.
On the support he has received from fellow managers and fans, he added: "It's been quite humbling, a lot of people in a very good position have said some nice and kind things. It's nice to hear but I need to make sure I do my job properly."
When asked if he had a message for the fans, he said: "The message doesn't change. Support your team, get behind the team."