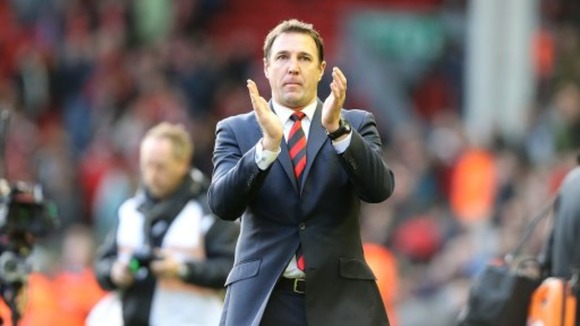 Malky Mackay has refuted suggestions he is about to resign as manager of Cardiff City. It follows a dramatic few days in which it emerged Mackay had been told in an email by the club's Malaysian owner Vincent Tan to resign or be sacked.
In an interview with BT Sport following Cardiff City's 3-1 defeat to Liverpool at Anfield, he said: "I absolutely won't be resigning from the football club.
"I am a proud, passionate man to lead this football club and lead this team - I have done for two and a half years and my staff, my players...I certainly couldn't look at myself if I was to resign on those people.
"I won't be walking away... I'm proud to be the manager of Cardiff City," he said.