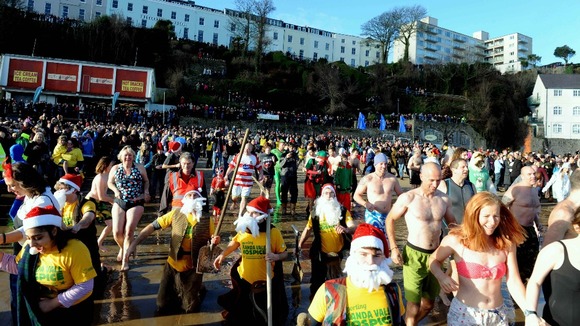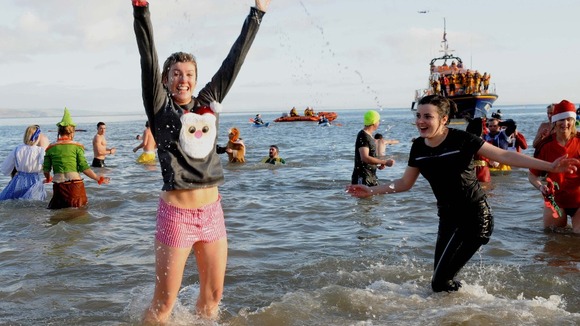 Hundreds of festive bathers have splashed out in the sunshine to make the 43rd Tenby Boxing Day Swim a big success.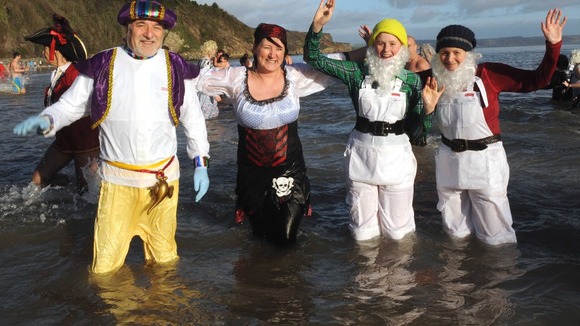 The Pantomime fancy dress inspired Snow White, Ugly Sisters, fairies both good and wicked, Puss in Boots (and without boots) and even a panto zebra to take the plunge in the 10 degree sea.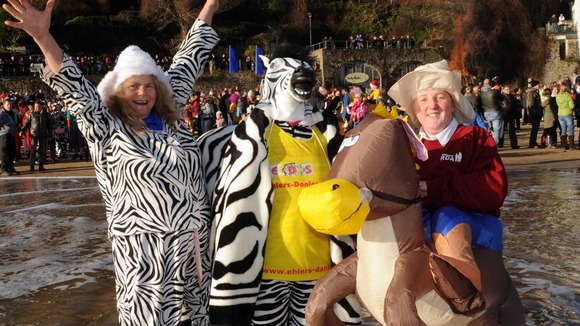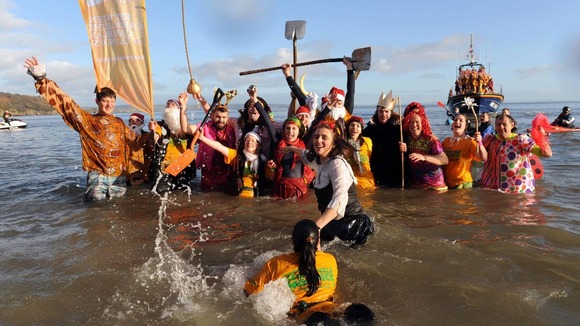 More than 550 swimmers were presented with their commemorative medal around a warming beach bonfire.
It's hoped the event will raise thousands of pounds for charity.
Chris Osborne, Chairman of the Tenby Sea Swimming Association said:
"It's been another great swim, with glorious weather creating ideal conditions. We've seen some highly entertaining costumes and it's been a brilliant morning for everyone - including, we hope, all the charities who will benefit."